Been reading up on Damien Hirst recently.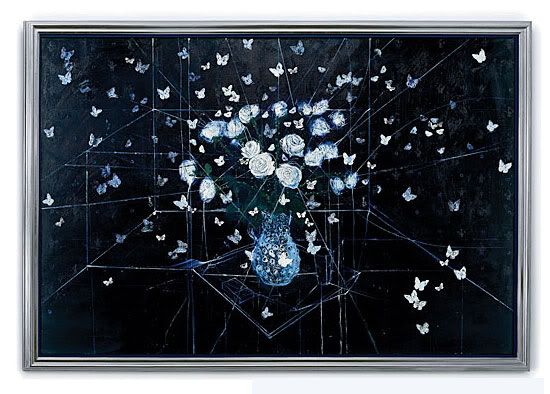 I wonder why he experienced so much critical backlash for his "No Love Lost" exhibition of paintings he did himself last year? Here's a standard issue quip from the reviews I've read:
'he may have done them on his own, but these doomy, gloomy paintings look positively amateurish'
Seems to me the art critics simply wanted to tear the man down after having built him up. The art worlds version of pop stars getting the tabloid treatment after making millions in the business.
I rather like them. They're actually some of the first stuff of Damien Hirst's I genuinely enjoy rather than "the joke's on who?" conceptual stuff.
Here's some more on the exhibition:
http://www.wallacecollection.org/collections/exhibition/77